Tadeusz Kantor and Maria Stangret's House in Hucisko begins it's new service as a place for the new generation of artists. Which means it also continues its old purpose, which was outlined by it's creators – to serve as a place for the artistic work. But this process has just started – shaping of the future of the place itself is just beginning. Being a historical artists' house, a remote place, an artwork of it's own, place filled with history and artistic presence, a new place – the house in Hucisko posts numerous questions. To answer some of those in regard to we have decided to organise a seminar, gathering different perspectives on such premises, involving both art historians, curators and artists.
Hucisko's future programme, its mode of operating, means of its preservation, its role – are among the questions regarding Hucisko, that need to be addressed. Due to this state of potential we call it Project Hucisko – it is an idea, that is yet to be realised.
In respect to the planned purpose of the house, Tadeusz Kantor Foundation has established an Artists in Residence programme, that invites international artists, curators, art historians, to spend their time at Hucisko and work on their projects. The first round of residencies resulted with a seminar, prepared by mrs Camilla Larsson, and artistic realisations made by two of our first residents – Joshua Schwebel and Krystian Czaplicki.
Seminar: Hucisko Reimagined – Kantor´s Country House as Summer School
Today, arts and culture is being questioned from multiple directions and artists´ freedom to express themselves is diminishing. What is needed more than ever are contexts where artist fellows are allowed to meet and work experimentally. Artist Tadeusz Kantor and his country house, built together with his wife and fellow artist Maria Stangret-Kantor, will serve as the starting point for the seminar Hucisko Reimagined that taps into this urgent need of today. As an artist Tadeusz Kantor constantly reworked and questioned notions of space, representation, objects, and materiality. He was occupied with carving out a site from where to work autonomously in between visual art and theatre.
Kantor Foundation is the caretaker of the country house of Tadeusz Kantor and Maria Stangret-Kantor. The house is located in Hucisko within the Małopolska region accessed from Wieliczka through small country roads. In order to discuss the future role of Hucisko as a building and site, Kantor Foundation organizes this first international public event where two main topics will be scrutinized – artists' houses and summer schools. The event will be an occasion to thoroughly look at and discuss the phenomena of artist´s houses and expand on how the premises could be used in the future – using the credo of Tadeusz Kantor himself – imagination and memory – in relation to built space and artistic creation.
Together with invited speakers and in dialogue with Kantor´s artist writing and work the seminar will imagine different approaches and modes of working that would suit this premise in the coming future – it's heritage, it's identity and it's potential. Might be a summer school – that would gather students in the fields of art, performance, theatre, curating and writing. Might it be residencies in this remote place. Might it be a place of curatorial and art historian research.
The country house in Hucisko has some distinctive features that will be explored and discussed in relation to the question of a summer school. It is a place where artists can withdraw from public attention. It is a place from where to imagine the world anew, through the intimate rooms of a private house. It as a place for contemplation and for work – a space of artistic AUTONOMY – much held dear by Kantor in his work and writings.
What if the house was to be opened as a summer school for a visual and performing artists, writers, and curators?
The two-day event will host a seminar and an opening of two site-specific artworks by artists who's spent some of their time at a residency in Hucisko – Joshua Schwebel and Krystian Truth Czaplicki.
SEMINAR PRESENTATION and EXHIBITION OPENING – 19.11.2016, at 4 PM
Tadeusz Kantor and Maria Stangret House, Hucisko 52, near Wieliczka, Poland
Seminar speakers
Camilla Larsson
Lech Stangret
Anna Baranowa
Mark Geurden
Aleksandra Kędziorek
Anna Tomaszewska
Natalia Zarzecka
Guest participants:
Nico Anklam
Mareike Dittmer
Małgorzata Jędrzejczyk
Michał Rogulski
Anna Szylar
Seminar curator: Camilla Larsson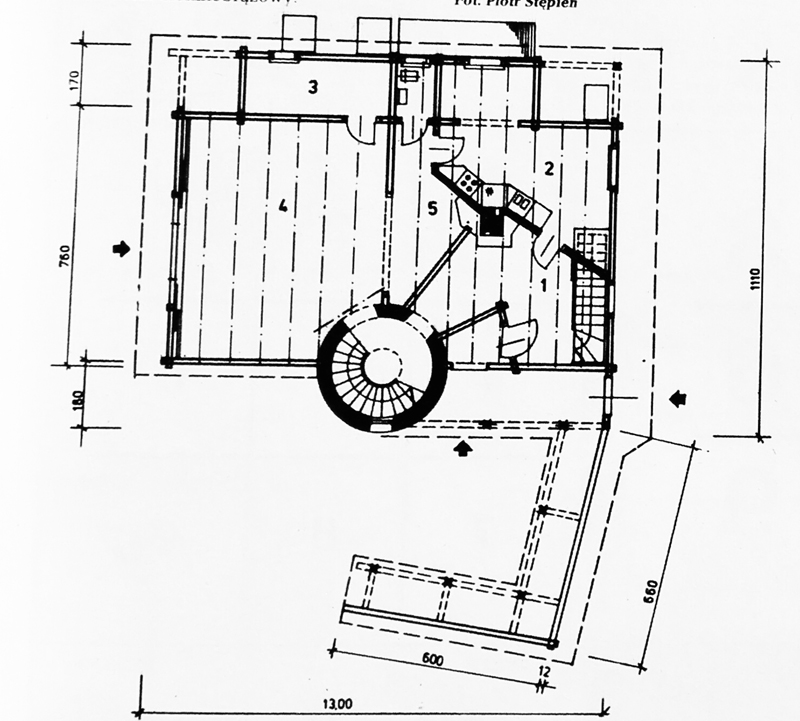 Artists' in residency projects
Artists
Joshua Schwebel
Krystian Truth Czaplicki
The artists who's spent their time in Hucisko approached the house and it's heritage in two different ways. Their generous relation with the house, resulted in two realisations,
Joshua Schwebel
envoi
Joshua Schwebel focused on the history of the house and the figure of a missing artist. His project begun with a possible cooperation with Benjamin Ramsay – another artist who's came with mr Schwebel to Hucisko, to work on a project together. They both spent days at Kantor's house, in the artists' interiors, among his works, his books, in the environment that he's created. The feeling of a person's just left the house before they've arrived was very present. But he was still missing. After Ramsay's withdrawal from the project mr Schwebel decided to focus on the figure of a missing artist – referring both to Kantor, as a host, and Ramsay, as a project partner.
His work is deeply rooted into the house's interior and atmosphere. It is subtly distributed around the house, blending into the original setting. The question of originality is one of the main issues addressed by Joshua Schwebel.
Krystian Czaplicki
Flower Basket
On the contrary – Krystian Czaplicki created a work, that is formally very distinctive from it's surroundings. This work – part of a new cycle, which paralell debuts in BWA Wrocław the same weekend – despite that is totally cutting away from the interior visually, remains in very close relation to the space and heritage of the Kantor's house.
Flower Basket, and the whole new cycle of works, determination in artistic works – the relation between the moment of an artwork being created and the constant flow of information, images, connotations, quotes, afterimages, places, contexts, etc.
more about the work
Seminar Curator: Camilla Larsson
Project Curator: Antoni Burzyński
Tadeusz Kantor Foundation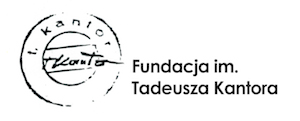 Venue address & date
Tadeusz Kantor and Maria Stangret House in Hucisko
Hucisko 52, near Wieliczka, Poland
19.11.2016, at 4 PM
Project partners:
Project support:


The project is co-financed by Adam Mickiewicz Institute
The project is co-financed by Małopolska voidovship.

The project is supported by General Representative of the Government of Flanders.