Opencall results
Kooshk residency in Tehran and Tadeusz Kantor Foundation committee selected one artist for the residency in Tehran – ms Marta Krzeslak.
Tadeusz Kantor Foundation and Kooshk residency centre in Tehran are announcing an open call for Polish artists for an autumn Artists in Residence programme in Kooshk. The residency programme is part of Polish-Iranian artists exchange programme between Tadeusz Kantor Foundation and Kooshk residency.
The residency programme is centered around a stay at Kooshk, located in Tehran, in Iran. The institution, established in 2014, is a non-profit space for arts and culture in Tehran.
We are inviting artists of different fields to work on their projects during their residency in Tehran. The stay shall be a time for the artists to develop their work, get inspired and realise ideas, as well as to meet the local art scene in Iran.
Legitimate fields
The application is open for Polish artists exclusively. All fields of artistic activity are welcome, but the main focus of the programme is the visual art.
Time & Duration, Location
The residency duration shall be around one month long in December 2018. Final dates will be set in direct contact with the selected artist.
The venue of the residency is Kooshk residency, located in the central district of Tehran, Iran.
kooshkresidency.com/about-kooshk/
Residency Format
The residency in project-focused. We accept both new projects and projects already under development, on different stages of the process.
The subject of the projects is not limited.
The artist taking part in the residency will take part in a talk session in the first week of the residency. At the end of the residency, the developed project will be presented in Kooshk – either finished or work in progress, in an open event.
Conditions
The artist will be provided with:
full travel costs coverage
accommodation in Kooshk residency for the period of the stay (important notice: a shared room is guaranteed, a single room may be later confirmed)
an allowance of 1000€ for the residency period to cover the artists costs such us meals, travels, etc.
The programme does not personal insurance and medical coverage – these costs need to be covered by the artist.
The artist in the residency will most probably meet another artist in the residency during his stay, as some of the residencies overlap.
Applications
Applications shall be submitted until July 30th (included, until midnight GMT+2) via email to opencall@kantorfoundation.pl
An application shall include:
artist's CV
artist's portfolio
information explaining the artist's interest in participating in the residency, and information regarding the proposed project.
Format of the application is open, but we prefer PDF files, with links to external media data (such as video or sound).
One artist will be selected until August 11th. All applicants will be informed about the results.
Selection procedure
A shortlist of artists is being selected by Tadeusz Kantor Foundation. The final selection is made by the programme host – Kooshk residency.
The results will be published on August 12th.
Additional information
The programme is created in cooperation with EUNIC and Ministry of Foreign Affairs of Republic of Poland.
Kooshk residency

Kooshk residency, established in mid 2014, is a non-profit space for arts and culture in Tehran. Kooshk provides a convenient space for artists, curators, researchers, writers and filmmakers to encourage inter-cultural dialogue and art creation. Kooshk strives to contribute to development of Iranian art and culture through participation in international exchange programs with cultural institutes worldwide. These exchange programs allow blending of cultures, provoke creativity and foster beneficial connections among nations. Kooshk welcomes and encourages qualified individuals from any discipline to contribute to the formation of this cultural movement by applying to use the facilities provided in Kooshk residences and studios.
Participants in the Kooshk residency program can devote themselves to their art, exchange ideas and take part in the international exchange, partnership and awards programs while residing in a new country.
Participants quickly become familiar with Tehran cultural and artistic atmosphere and build a vast network of artistic affiliations. Meanwhile the complicated situations of Tehran and its rich cultural and artistic atmosphere can evoke inspirations for upcoming researches and art creations. Visiting artists' workshops, open studios, artist talks and educational activities scheduled for exchange programs facilitate making specialized connections of attendants with Iranian artistic and cultural associations and groups.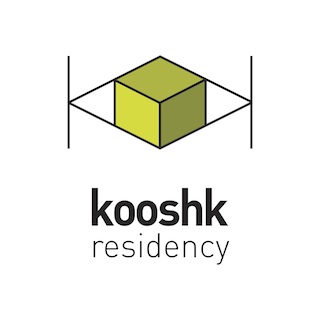 Tadeusz Kantor Foundation
Tadeusz Kantor Foundation was established in 1994 after the artist had passed away. The goal of the Foundation is to preserve and promote his artistic achievements along with supporting new artistic and research activities undertaken as an emanation of artistic and intellectual freedom.
The Foundation has been protecting Tadeusz Kantor's artistic heritage, artwork, archivements and other documents describing his life and art. It holds exhibitions, carries out research projects, maintains an archive of the artist and publishes books on Kantor's artwork.
The Foundation manages the Tadeusz Kantor and Maria Stangret House in Hucisko near Kraków which occupies the house designed and built by Kantor himself. It is the only place that is closely connected to Kantor's artwork and has not been altered over the years. A piece of art in its own right, it is currently used as an unique place to hold exhibitions and to develop new artistic practices by contemporary artists.
Ever since the Foundation was created in 1994 it has accomplished numerous projects in various cities and countries. For instance, in 1995 it erected one of Kantor's "Impossible Monuments" – a monument of a Chair, done in concrete near Kantor's house in Hucisko. The unveiling of the monument took place during a conference dedicated to Kantor's art. In 2000 the Foundation also presented many projects as part of the European Capital of Culture – Krakow 2000 celebrations. Moreover, the Foundation published books on Tadeusz Kantor's artwork and Maria Stangret's memoirs.
In recent years the Foundation has rolled out an artistic residence program (A-i-R) for contemporary artists. Its goal is to support the next generation of artists and researchers in their artistic and scientific explorations. The residence program is centered around a stay at Kantor's House in Hucisko, but it is not limited with respect to the location and the period of stay. It is focused on creating new works and inspiring intellectual exchange.